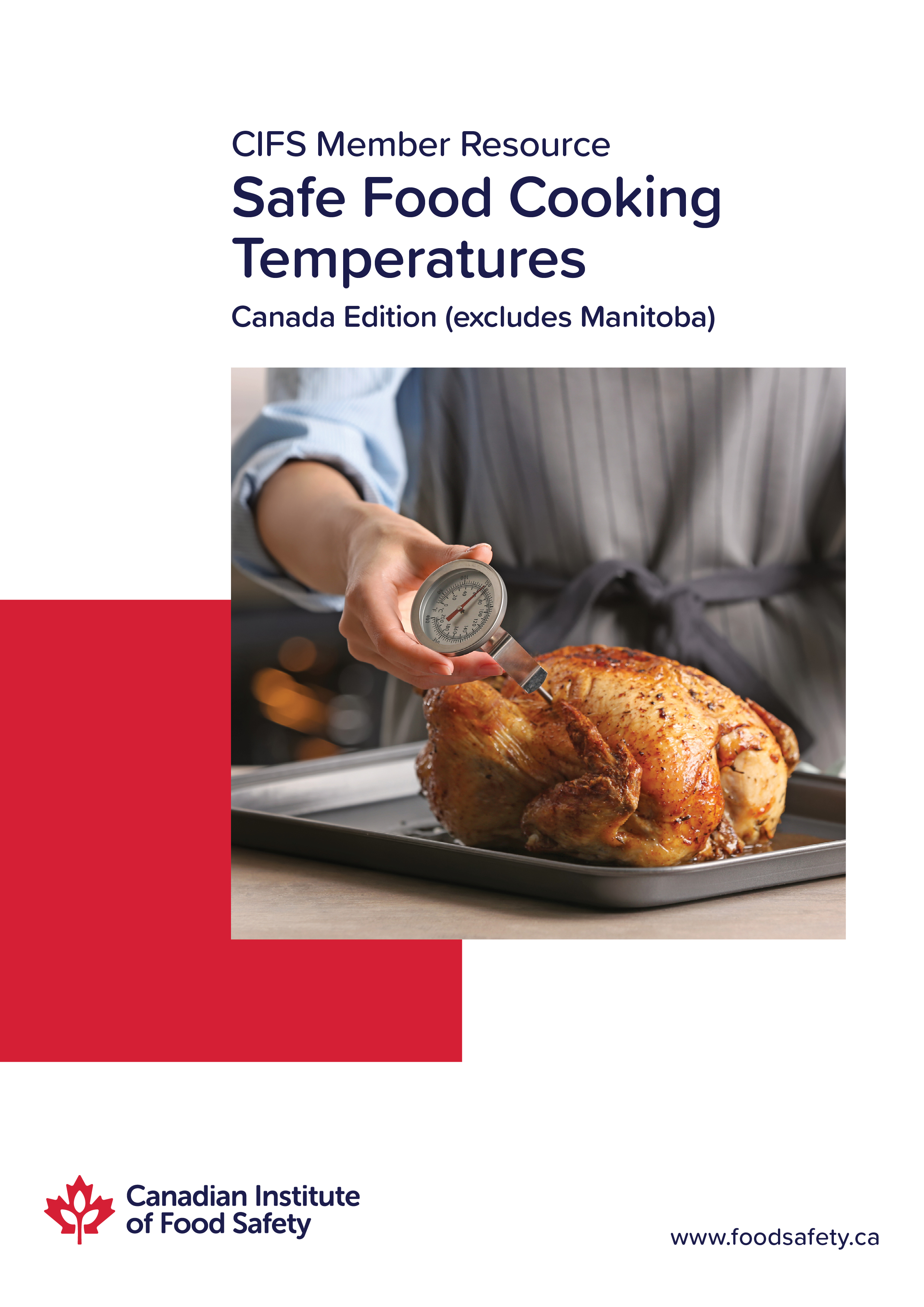 This handy fact sheet was designed as a quick reference for kitchen staff to ensure that potentially hazardous foods (e.g. meat, poultry, seafood) are cooked to the temperature required to reduce the number of microorganisms — including dangerous pathogens — that can cause food-borne illness.
Always use a clean, sanitized and calibrated probe thermometer to check food temperatures, and remember to insert the thermometer into the coldest part of the food item, such as the centre of a piece of meat.
Note: Regulations specifying safe cooking temperatures in Manitoba are different from those specified or recommended in the rest of Canada.